RISC-V Phone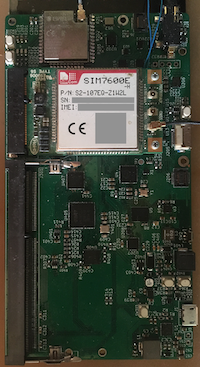 The goal of the this project is to develop a privacy enhanced, simple and fully featured mobile phone.
Technical specs:
CPU: SiFive Freedom E310 (FE310-G002) microcontroller
WiFi/BT: Espressif ESP32
Graphics: FT813 Display/Touch Controller (BT815 planned)
Baseband: Mini PCIe module (SIMCom SIM7600X or Quectel EC-25)
Audio: MAX98357A Class D amplifier / ICS-43434 MEMS Microphone
Accelerometer: LSM9DS1 - gyro, accel, magnetometer (coming soon)
Haptic driver: DRV2605L
NXP i.MX8M System-on-Module daughterboard
1. Building
Follow theese instructions to build both FE310 and ESP32 firmware.
1.1 Install prerequisites
You will need the following software available on your machine:
git
GNU Make
RISC-V GNU Toolchain
RISC-V OpenOCD
ESP-IDF from Espressif
Binary RISC-V GNU Toolchain and OpenOCD are available from SiFive at https://github.com/sifive/freedom-tools/releases
Download and unpack the archives for your platform and export RISCV_PATH and RISCV_OPENOCD_PATH variables:

export RISCV_PATH=/path/to/riscv64-gcc
export RISCV_OPENOCD_PATH=/path/to/riscv-openocd

To install ESP-IDF follow instructions from ESP-IDF Programming Guide. Install version 4.0.1 or later.
1.2 Obtain source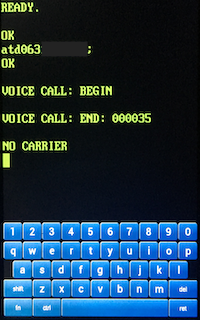 This repository can be cloned by running the following command:

git clone git://majstor.org/rvPhone.git

Repository contains following directories:
hw/rvPhone: KiCad v5 project that contains schematics and board layout
fw/fe310: Firmware for Freedom FE310-G002 SoC
fw/esp32: Firmware for Espressif ESP32 SoC
1.3 Build
To build firmware for FE310 run follwing commands:

cd <path to repository>/fw/fe310
make
cd test
make upload

To build firmware for ESP32 run following commands:

cd <path to repository>/fw/esp32
make menuconfig
make
make flash

In make menuconfig, please make sure that Enable PPP support is selected under Component config -> LWIP menu and that Notify Phase Callback, PAP Support and CHAP Support are selected under PPP menu.
2. License
Hardware licensed under the CERN OHL v1.2
Software licensed under the GPLv2
3. Acknowledgments
This project is supported by the NGI Zero PET project, a fund established by NLnet foundation with financial support from the European Commission's Next Generation Internet programme, under the aegis of DG Communications Networks, Content and Technology. NGI Zero PET project has received funding from the European Union's Horizon 2020 research and innovation programme under grant agreement No 825310.